Hey there, lovely to see you here!
I live by the seaside on the beautiful Sunshine Coast with my two gorgeous boys, Jaco and Bodhi and my wonderful big boy husband of 12 years. They are my everything! Our home is crazy and noisy, filled with boys and their toys, surfboards, dinosaurs and lots of love.

I've been a photographing weddings and families for 12 years now! I started my photography dream long before at art school in Sydney… film camera in hand, developing my film rolls in the darkroom. I worked for various photography studios in Sydney, then started my very own busines! Five years ago we moved to the beautiful Sunshine Coast! Since then, I've been fortunate to photograph weddings in New Zealand, Hamilton Island, Sydney, the mid NSW coast and country NSW, Melbourne and country Victoria and the Sunshine Coast and Hinterland.
I laugh a lot, and speak in exclamation marks…just like I write! I like to have fun and you can pretty much guarantee that I will dance at your wedding with camera in hand! When I am not out and about photographing weddings you can find me down by the ocean or out on a paddle board with my boys…
What makes me happy…
my beautiful boys, swims in the ocean, salty skin & sandy feet, interior magazines and beach house dreaming, paddle boarding, being kind, 80's music and dancing, I love illustration and a good crafting afternoon, oh and I really love a Stone & Wood beer 🙂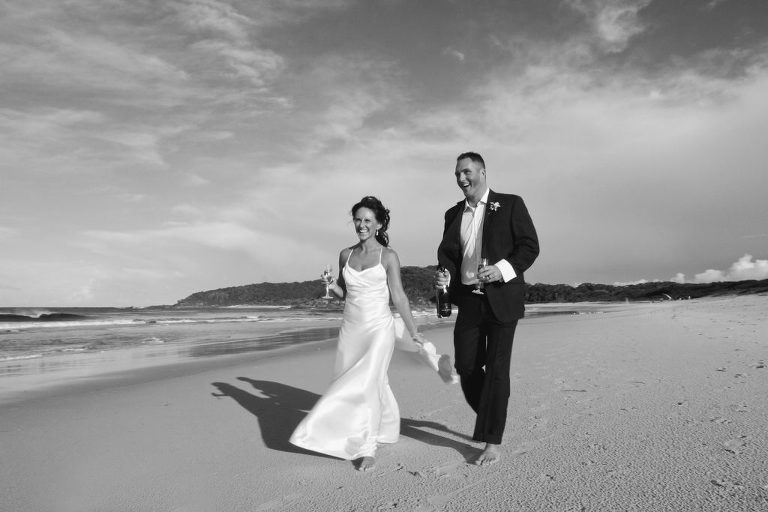 A few Q & A's about me.
Where / when did you train? I studied fine arts photography at Sydney's National Art School. I also studied Set and Costume Design at NIDA which I think helped to hone my eye for styling and design. I have worked at a number of Sydney's best photography studios and have been shooting weddings for over 12 years now. In that time I have photographed over 150 weddings!
Where you passion for photography came from? My passion began when I bought my first Pentax camera as a newbie 18 year old and learnt the fine art of film photography at art school. The hours at school learning how to process and print my own film really brought the magic of photography home to me. Being in a darkroom, processing my own film is perhaps my first LOVE moment for photography.
–
Sunshine Coast Wedding Photographers QLD
Sunshine Coast Wedding Photographers, Maleny wedding photographers, Yandina Wedding photographer, Noosa Wedding photography, Hinterland Wedding Photography, Mooloolaba Wedding Photographers, Creative wedding photography.